Does your business have a social media presence?
If not, then surely you are missing out great opportunities to make your business more successful. Do you know that social media marketing is not just a means of creating your brand awareness, but it creates a valuable connection between you and your customers that is very important for your business? As per a fact, there are 3.2 billion active social media users daily. So imagine the number of people with whom you can connect via social media marketing. Mark your digital world presence through social media marketing and earn consumer's loyalty to increase your sales and ROI.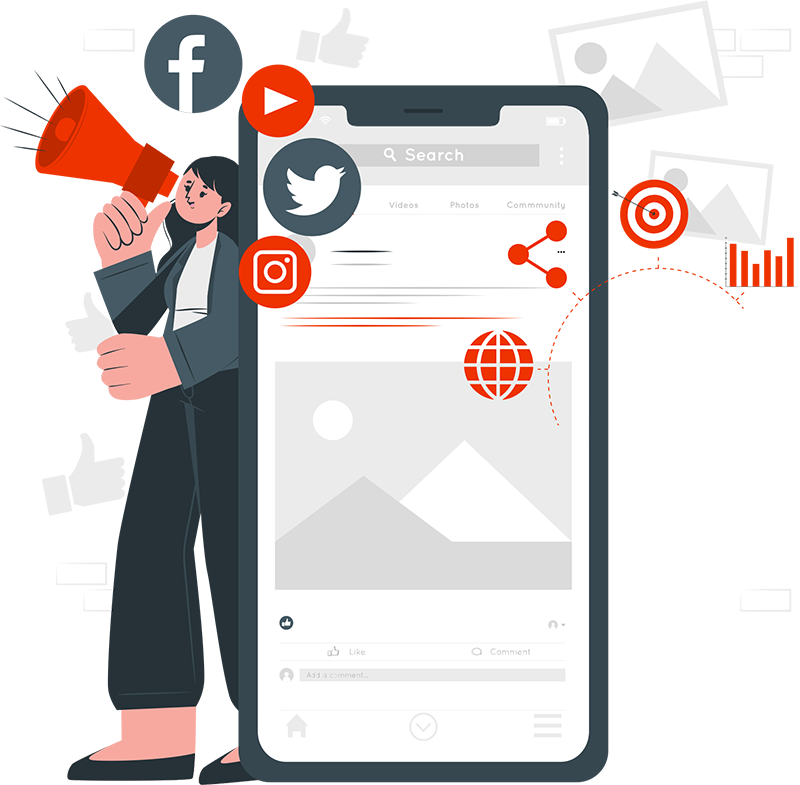 But you can't just dive in directly into social media as you need the right strategy to make things work in favour of you. It's important to strategize your marketing strategy in the digital world to mark your brand's presence in the social world and to find the right business solutions to boost your sale!
We know the importance of social media marketing and can help our clients design and develop a thoughtful social media marketing strategy. Our strategy is designed to let the world know about your brand, get you more web traffic and consumer engagement ultimately helping you to grow your business beyond boundaries.
Below are the major benefits that your business gets when you hire us for your social media marketing campaign: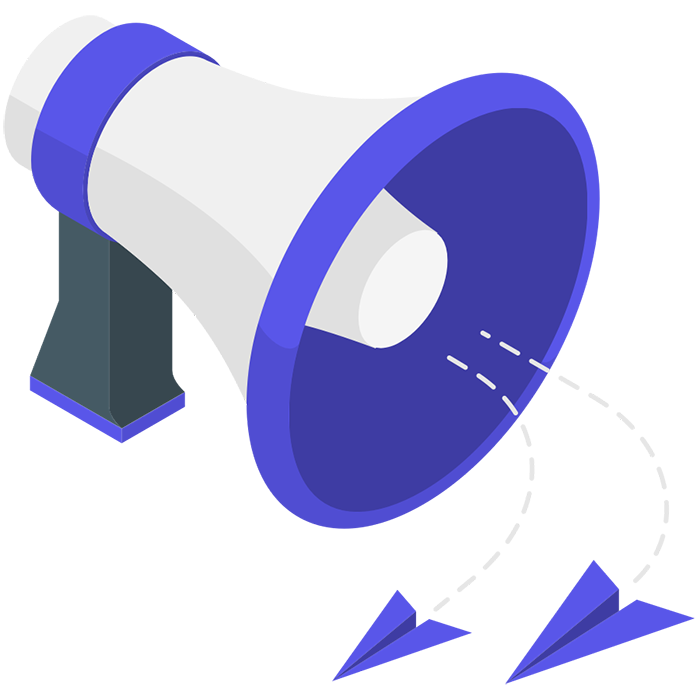 Reach out to maximum customers
As per a study, 49% of consumers do review the recommendations and feedback from other social media users before buying any product or service. Look at the huge percentage, and hence you can only reach out to the maximum audience if you market your business well on social media. We develop a robust strategy for your business to boost your brand awareness to connect you to the right audience.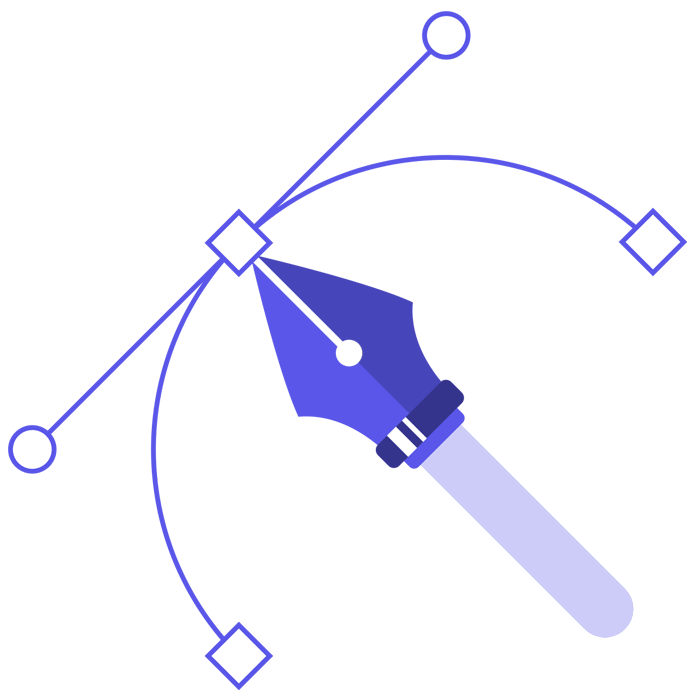 Right branding and marketing
Our professional team understands your business objectives, needs and financial capacity; thus designing the right social media marketing campaign for you so that you have complete control on your branding, finance, social media content and marketing strategy.
Winning more consumer loyalty
The right social media marketing strategy, planning and execution help you build a brand image that customers trust. We understand that it is important to enhance customer's loyalty and hence use the tactics and content that keeps the consumers engaged and build a strong relationship between you and the customers.
Targeting your niche market
The right social media marketing helps to know about the ideal niche market that you can capture with ease. You can easily determine the right audience that will buy your product and service, keep them engaged and drive you more revenue.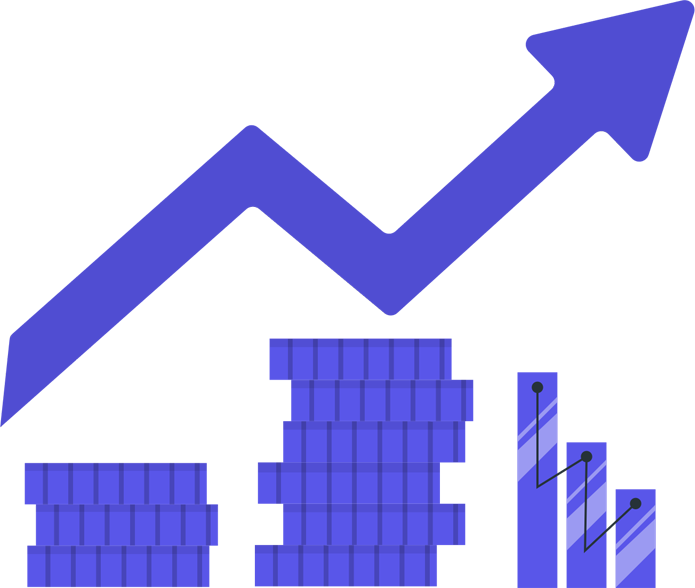 Drive more revenue for your business
Social media marketing is a cost-effective marketing strategy to reach out to an unlimited number of consumers in the quickest possible way. Once you are connected to the right audience with the right branding of your business, you will have increased profitability over a period of time.
Let us take care of your Social media marketing campaign.
You want to excel in your business, and let the world know about your brand, trust us with your social media marketing campaign. Our tailored approach that follows market study and analysis, identification of popular and reputable social media platforms, engaging content, social media advertisements, consumer behaviour study, continuous monitoring, and a robust social media marketing business plan is sure to take your business to new heights of success!